ABOUT US
Dubbed the "Wonka factory" of pre-owned luxury fashion, we specialise in the oftentimes weird and wonderful world of hard to find designer gems. We really do sell things you won't find anywhere else.
OUR TEAM  
Our friendly, professional, and knowledgeable team are here to help you at every step of your pre-owned designer fashion journey. Our award-winning, unrivalled knowledge in all things vintage high-end fashion has made us a respected authority on the subject. Trusted by luxury shoppers around the world, we're the go-to destination for vintage designer bags, clothing and accessories. The bold and unusual staples that define us have even caught the attention of the global media and have been featured in Vogue, The New York Times, The Financial Times, Reuters, Forbes, Harper's Bazaar, and many more publications. 
LIMITED EDITION, RUNWAY AND HARD TO FIND PIECES ARE WHAT MAKE US DIFFERENT 
There's something magical about breathing new life into classic, timeless fashion. Our team of curators study the most defining moments in fashion by diving deep into archives and bringing chic treasures to the surface. We leave no stone unturned and make sure we choose the best pieces which transcend trends and stand the test of time.
WE BELIEVE EVERYTHING DESERVES A SECOND CHANCE  
Whether featuring on our website and social media or being displayed at our showroom or multiple pop-up shops - we show the most coveted second hand vintage designer bags and items in the best possible light. Both in our approach to service and luxury packaging, we make sure we do the beautiful items we sell justice while honouring the brands that designed them. You can rely on our highly skilled and friendly team to go to extraordinary lengths to offer the same service you would expect when buying brand new.
YOUR TRUST IS OUR NUMBER ONE CONCERN  
Rewind Vintage Affairs is based on trust and integrity. Every item you see on our website has been carefully curated and inspected multiple times. We conduct meticulous background checks to establish each item's provenance, authenticity and ownership history.
My name is Claudia. I've always had 'the eye' for unusual staples and these designs have defined my special relationship with fashion and art ever since I can remember. Ultimately, it's also why I turned my hobby into a career. I've travelled to over 70 countries around the world and along the way I have curated a collection full of exquisite items from clothing and jewellery to handbags, art and furniture. My passion for bringing the past back to the present and making it relevant again is what made me launch Rewind Vintage Affairs in 2010. More than 30,000 handpicked items sold later, our team has grown, and so has our presence in global locations where we showcase our unusual finds which are now recognised by international media outlets.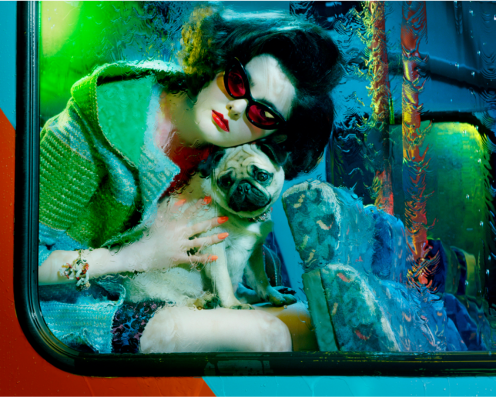 My passion is….
Modern art photography and everything Chanel. Miles Aldridge is my absolute favourite - he shot our pieces for Vogue Italy. My love for Chanel goes far beyond trends; it's a constant hunt for something I have never seen before.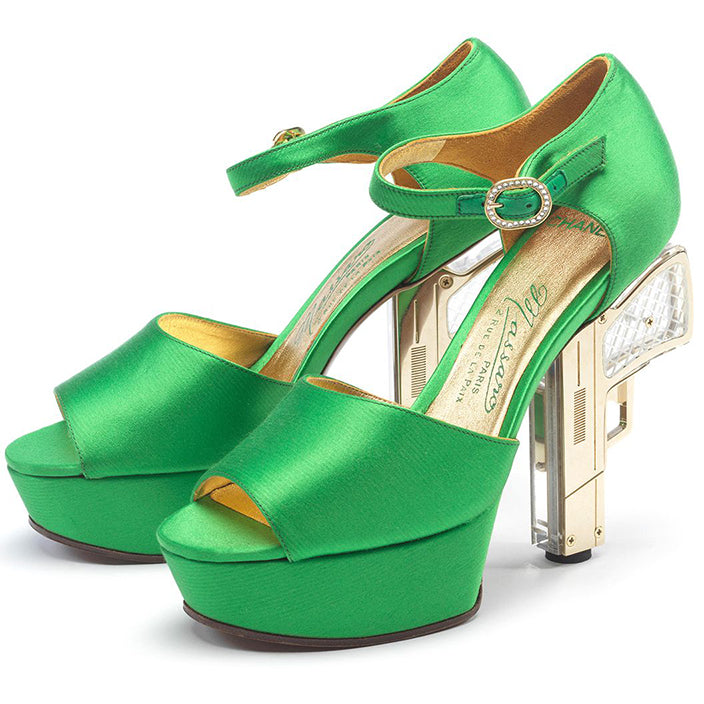 My guilty pleasure…
Shoes, boots, and trainers! There are two types of female tribes out there: the handbag tribe and the shoe tribe. I am part of the latter because buying shoes makes me feel less guilty!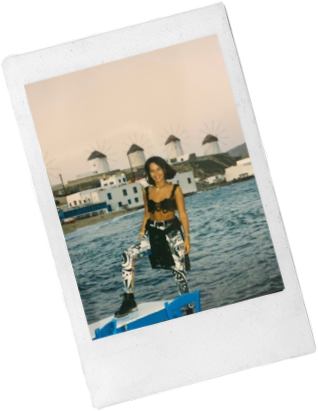 My first ever designer buy I wish I kept forever
A Gianni Versace dress and pair of jeans. I interned during the summer and spent my entire salary on designer clothing! Also, a number of early runway Prada styles from the 1990s and some seriously cool Gucci by Tom Ford pieces that I ended up selling to my local consignment store before I set up Rewind.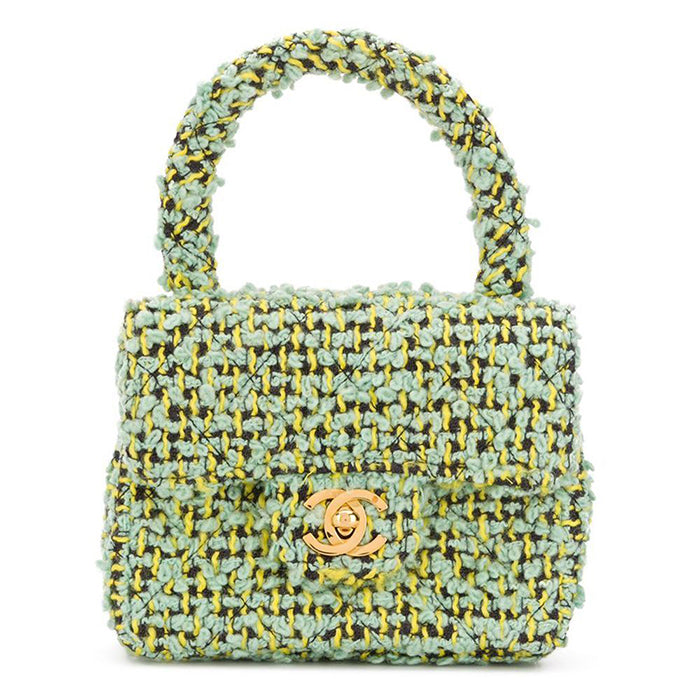 Favourite piece I wish we never sold
A small tweed mini Chanel bag. Within a year of its sale, the price tripled but more importantly, I've never seen another one since. The owner of the bag was the most stylish client I ever met. Every item was accompanied by an extraordinary story and carefully stored in its original box. When she passed away, her husband sold the entire collection to us. It was exclusively showcased in collaboration with Farfetch and covered by over fifty of the most prominent fashion publications from around the world.